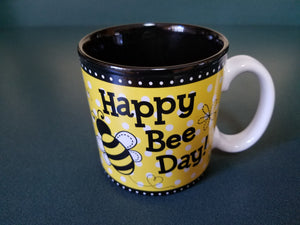 World Bee Day is celebrated on May 20th each year. The purpose of the international day is to raise awareness about the importance of bees in the universe.
This mug is a must have to honor that day and raise your cup of coffee in honor of the bees.  
Without them, we wouldn't exist!
Size:  12 Oz